Our Blog
Our thoughts, views and everthing else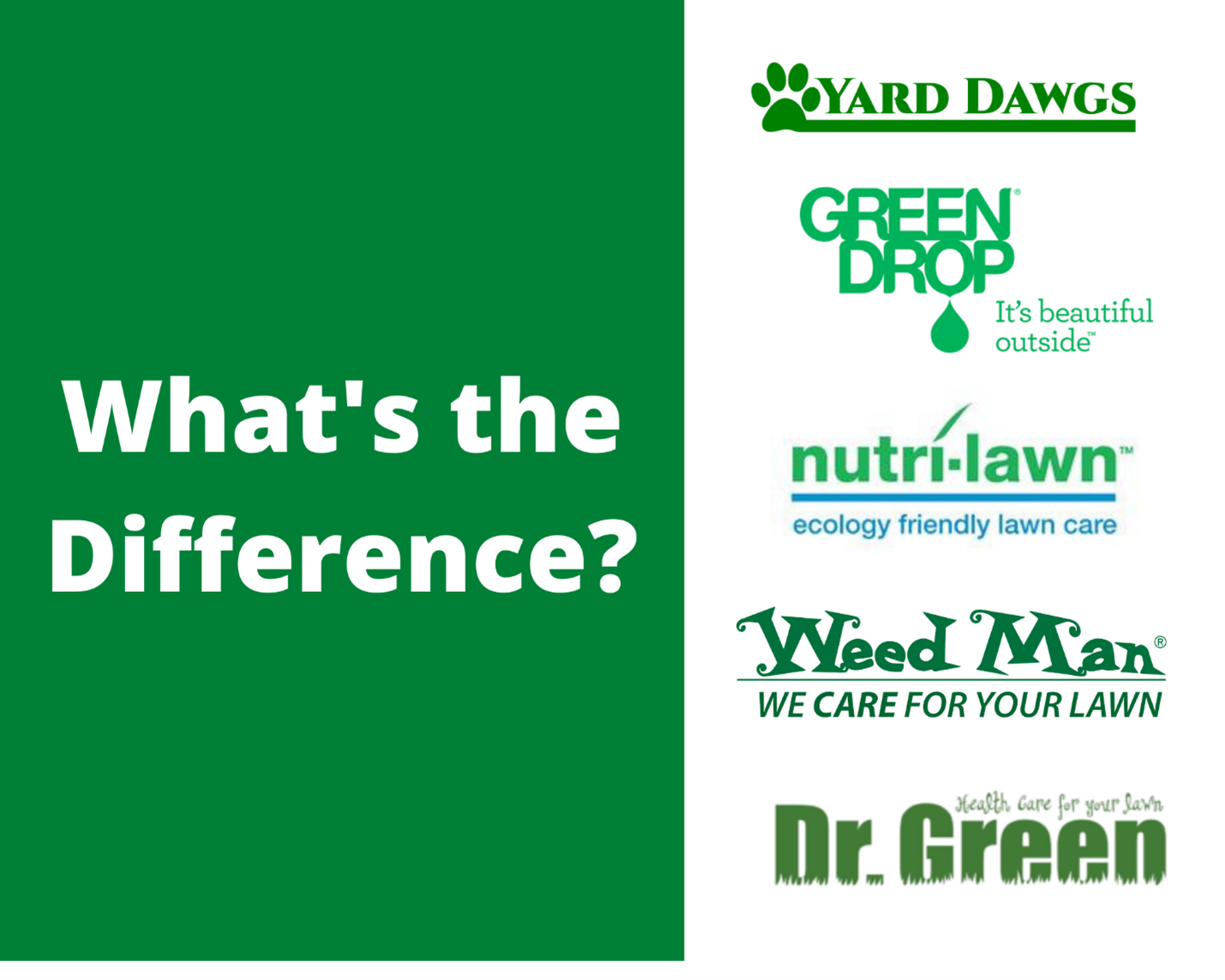 Blog: How Do The Big 5 Lawn Care Companies Compare in Calgary?
Every year when spring rolls around, thousands of Calgarians need to find a provider to take care of their lawns. We estimate that over 75,000 households in Calgary hire a lawn care provider to do work for them. It's a large number, and there's many companies to choose from, some great companies and but also some bad ones you should avoid. In this blog we are going to compare the big five lawn care companies and their unique differences. All five companies below, are probably the biggest and most well known in Calgary, and you'd make a good choice with going with any of them. Let's walk through each of them in detail so when it comes to making a decision you will have done all the research needed to make an educated decision.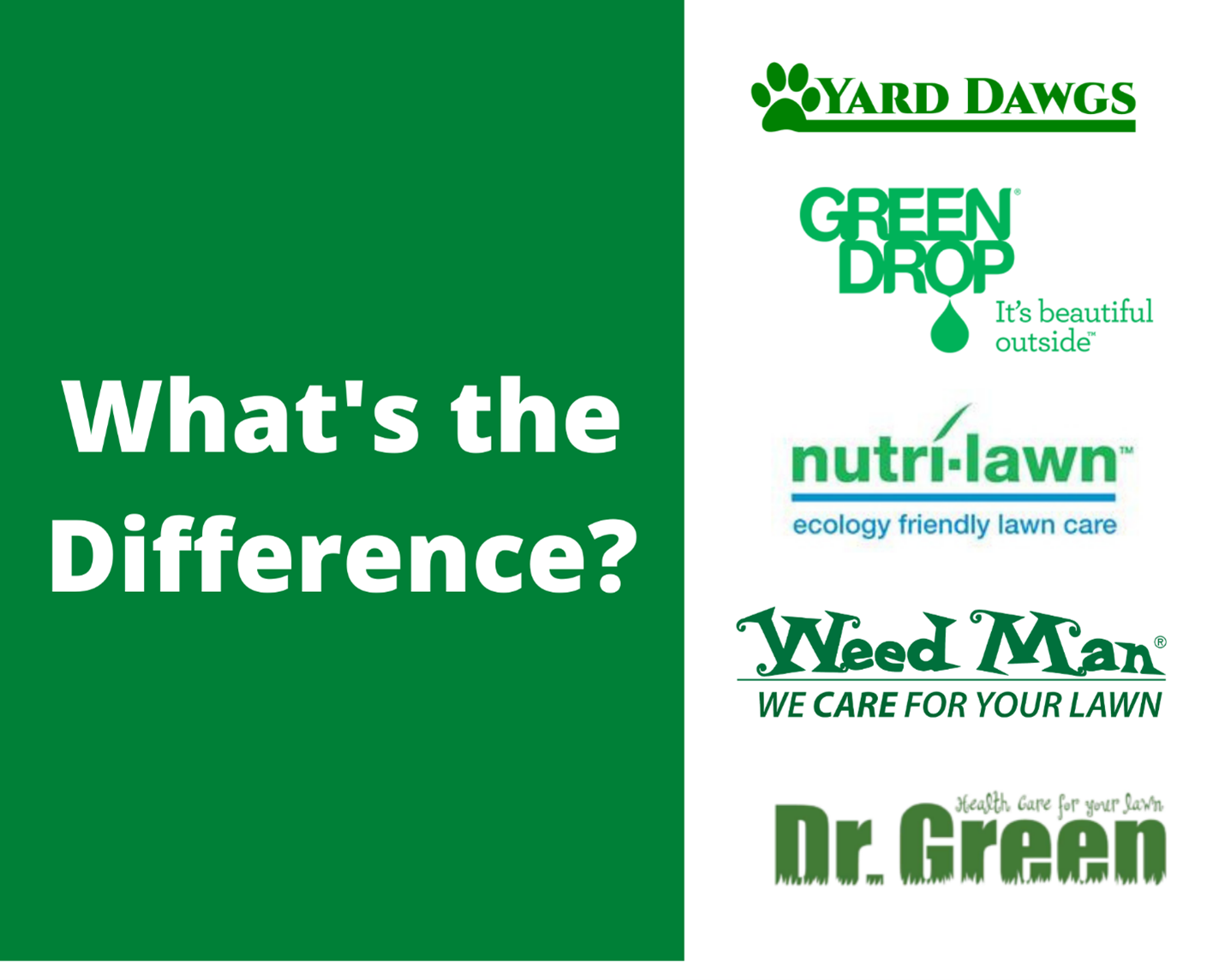 In most industries, there is a fair amount of competition. Lawn care is no exception. If you go to Google right now and type in "Lawn care services near me". A wealth of results will show up almost instantly and right away you may feel paralyzed by the amount of options there are. This page is dedicated to guide you through the buying cycle efficiently so that you can save time, money, and find the right company suited to your needs!
You have specific problems that you're searching for an answer to. As long as your needs are reasonable, there's a high probability that there is a near "perfect" company match for you out there, it's just matter of finding them. This guide will compare the most popular choices for lawn care companies out there so that you can have the information you need to make the right choice for you.
Before we dive in to comparisons. There is a huge difference between lawn care, lawn maintenance, and landscaping:
1. Lawn care services include treatments that benefit your soil and grass health which made include fertilizing, weed control, seeding, soil foods, aerating, lawn pest control etc.
2. Lawn maintenance is the physical work in making sure your lawn is well kept with the maintenance. This can include mowing, power raking, Spring cleaning, Fall leaf cleaning, garden bed cleanups, top dressing etc.
3. Landscaping is the most broad of the three terms since it can include anything from starting your yard from scratch with foundation dirt work, retaining walls, and fences to the finishing of sodding, patio laying, and deck building.
This blog with focus on lawn care companies. We will compare companies that focus on making your lawn beautiful, weed free, and healthy. All of our results are as of December 2020 and we'll compare the 5 most popular brands to ensure we're giving you a sizeable list to compare with.
We will show a comparison between the programs offering by the companies, their price ranges, their average reviews, their time in business, and their website ease of navigation.
Company #1: Yard Dawgs Lawn Care
Yard Dawgs is a Calgary founded lawn care company that helps homeowner's rediscover the beauty in their yard. They are the youngest out of the set of lawn care companies but is entering the industry in a very strong way. From award winning customer service, to great lawn results, Yard Dawgs works hard to take the bite out of lawn care for thousands of homeowners across the city. Their services have ranged over the years as they transitioned from a lawn maintenance company and landscaping, to eventually being completely focused on lawn care. Now that they've narrowed down their focus, the past couple years has been about helping people create healthy and eye popping lawns. Their prices range the most out of the companies offering a competitive basic package known as the "Pomeranian" to the more extravagant "Great Dane" package created for the person who wants the nicest lawn on the block. At the current pace Yard Dawgs is growing, further city expansion is within the short term plan of the company, but at the moment they current only service Calgary, Airdrie, and Chestermere.
Their lawn care services include:
While their Super Juice product focuses on create a neutralized pH level at the soil level for the lawn, their Organic Soil Conditioner is more geared towards locking in moisture at the root level, especially during the hot Summer months. They've expanded into 100% organic pest control services to help homeowners enjoy their Summer even more. These services include effective, nontoxic methods to fight mosquitoes, ants, ticks, spiders, and chinch bugs.
Yard Dawgs is a licensed pest applicator in their territory, train and employ certified technicians for all services they perform, puts tremendous amounts of research into the products they use. Yard Dawgs is committed to growing their company in a way that will never compromise the quality workmanship and tailored customer service their clients enjoy and appreciate yearly.
Company #2: Green Drop Lawns
If you've lived in Calgary for more than a couple Summers you've likely seen Green Drop in your neighborhood. You can't miss their trucks; they have a massive green drop on top of each one! Green Drop is a veteran in the lawn care industry and has chosen to grow the corporate route rather than franchising. While their operations run out of 7 cities, all of their calls are directed to a well managed call center out of Winnipeg, Manitoba. Green Drop lawns tend to stick out among others since they are usually beautiful, green, and weed free. Their lawn signs are difficult to spot, but are compostable and they are one of the few companies that use liquid fertilizer with their applications. Green Drop runs several marketing initiatives with the Calgary Stampede each season and runs two branches out of Calgary divided into the North and South areas. Green Drop also provides Christmas light installation during the winter and has been exploring rock aggregate services from their quarry in Cochrane to further diversify their service portfolio. While they don't do pest control services in house, their sister company, BuzzBoss takes care of all types of critters!
Company #3: Nutri Lawn of Calgary
Nutri Lawn claims that they not only nourish lawns, but they also nourish lives all season long. They have three packages to choose from, with the most expensive one being focused on organic products. They use biology to achieve great results for their clients and have great online reviews to support everything they do. They are a franchise which was founded in Manitoba back in 1985. Their website is a library with a wealth of information with downloadable eBooks scattered throughout. Nutri Lawns services include fertilizing, weed control, organic alternatives, aerations, and slitseeding. Slitseeding is unique in that it injects the seeds right into the soil rather than being spread broadly by a spreader. This allows them to do effective seeding even without an aerator.
Nutri Lawn's Calgary operations keep their customer service and sales team within the same branch as their operations. This allows for tight systems and quality standards which Calgarians have appreciated for years. Nutri Lawn technicians can be spotted wearing a blue shirt and help thousands of people every season achieve the lawn results they're looking for.
Company #4: The Weed Man
Next is the biggest company on our list. The Weed Man is an international franchise with over 250 branches. Being a franchise, each branch is owned but an individual with his or her own staff, ambitions, and resources. Weed Man will supply each branch with the systems, marketing, and best practices, but at the end of the day the results of each branch will depend on the strength of the ownership and management of the franchisee. Their website is beautiful and presents itself based on your postal code. They've been in business for 50 years and claim to always put the customer first. Being the largest of the five companies, the low average review suggests Weed Man does struggle to deliver exceptional results with their clients. They keep their packages simple by sticking the fertilizer, weed control and aeration services. If someone is looking for seeding, Weed Man does not offer this service.
Company #5: Dr. Green
Dr. Green has 5 service branches that are located in both Canada and the USA. Not to be confused with the lawn care giant, Lawn Doctor, Dr. Green has been providing their services since 1985. They claim to provide services which are environmentally friendly and that focus on creating a turf which is resistant to weeds, insects, and disease. Unhappy customers are reassured by the 100% reapplication promise if ever dissatisfied. If you're joining Dr. Green's services based as a referral, you'll start with a $50 referral credit. They provide 3 lawn care packages that build upon seasonal visits of fertilizer and weed control. They keep their mosquito control program separate. They have a lawn care blog which a few dozen postings to help consumers learn about their yard in general. This includes articles about tips, industry innovations, environmental concerns, and pest problem solutions.
Summary
In addition to this list, there are a number of small companies that offer a wealth of different services which may also include lawn care. It's best to stick with a company that focuses exclusively on lawn care for a variety of reasons. We hope this article has helped you narrow down your selection to five companies and has weighed a few of the different characteristics of each one. Having a beautiful lawn creates a sense of pride. Not seeing weeds and just admiring lush grass helps one appreciate the other beauties that are outside. We do indeed live in a beautiful world and just like a fresh hair cut, a lawn that pops truly brings out the best in your home. You're not alone in the search for finding a great company. Feel free to read our other blogs for information on how to compare DYI methods of lawn care to those of a professional company, and make sure to checkout our hiring guide before you choose to call one of these five companies!
Hi, I'm James Szojka
James is an lawn care blogger and thought leader in the business community. He resides in Calgary and is a thought leader in the lawn care business.
Popular Posts
Blog: 3 New Modern Landscape Ideas That You Didn't Know About [+ Where To Buy Them]

Blog: How Much Should I Water My Lawn in Calgary? [Spring, Summer and Fall]

Best watering practices should always be specific to the region you are living in. If you are living in the Calgary, Alberta region, you have..

Blog: How To Get Rid of Grassy Weeds in Canada [Tips That Actually Work]

Have you ever mowed your lawn and then look back a couple days later only to notice that some grass appears to grow faster than the rest of the..

Blog: Yard Dawgs Lawn Care vs. The Competitors [An Unbias Comparison]

These days, everyone says they have the best customer service, unmatched quality of work, and focus entirely on the customer. Nowadays, this..

Blog: How Do The Big 5 Lawn Care Companies Compare in Calgary?

Every year when spring rolls around, thousands of Calgarians need to find a provider to take care of their lawns. We estimate that over 75,000..